The place
Located in Montpellier, France, le Studio des Aviateurs offers you 3 Control rooms.
Studio A is equipped for 5.1 or 2.1 edit and mix, Studio B is equipped for 5.1 edit and mix, and Studio C is equipped for 2.1 edit and mix. 2 Additionals rooms are dedicated for music or voice recording.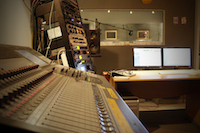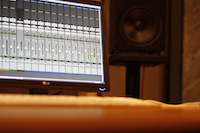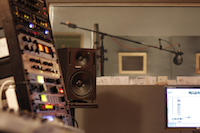 News
A voice-over work on a realization of the Brainchild studio.
Voice: Juliette Cayatte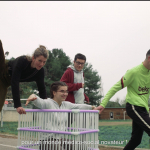 Published on 05/28/2022 at 14:03
26 animation films recorded, edited and mixed at the Studio des Aviateurs.
Thanks to Guilhem Favard, Sébastien Fournier, Baptiste Leblanc, Tristan Le Bozec, Yoann Poncet for their competence, their talent and their good humor.
Is it going again for a 2022 promo full of surprises
José Vicente
Published on 09/10/2021 at 21:22
"Sauve qui pneu" a movie from ESMA 2020 staff is online !
Réalisateurs - Directors : Amaury Bretnacher, Chloé Carrère, Théo Huguet, Léia Jutteau, Louis Martin, Charlie Pradeau, Mingrui Zhuang Musique originale - Original score : José Vicente Interprétée par - Performed by : The Salomon Toledano Orchestra
Sound design, montage : José Vicente, Sébastien Fournier Tristan Le Bozec- Studio des Aviateurs
Mixage surround : Yoann Poncet- Studio des Aviateurs © École Supérieure des Métiers Artistiques - Toulouse 2020
Published on 06/10/2021 at 19:49
The film Glitch, from the ESMA 2020 promo, is online.
Recording, sound design, editing, 5.1 mixing: Studio des Aviateurs
Published on 05/29/2021 at 08:18